Cultural Flows Nation Planning
Following the conclusion and overwhelming success of the National Cultural Flows Research Project (NCFRP) in 2018, Minister Littleproud (then Minister for Agriculture and Water Resources) committed to funding a Cultural Flows Project Officer (CFPO) position, within NBAN, for three years. The position is intended to translate the findings of the NCFRP into practical and effective ways forward, in a bid to improve outcomes for First Nations people and to address the social and economic impacts of the Murray-Darling Basin. The CFPO position is supported by a project fund for costs associated with Cultural Flows activities.
The Cultural Flows guide, developed as part of the NCFRP, presents a three-stage methodology that Nations can use to describe and measure their spiritual, cultural, environmental, social and economic water uses and values, and then calculate how much water is needed to protect those values.
NBAN's Cultural Flows Nation Planning (CFNP) project gives effect to stage 1 of the Cultural Flows guide methodology, and in so doing, supports Nations to identify and prioritise the spiritual, cultural, environmental, social and economic values they have for water. Cultural Flows Nation Planning is a Nation-led process, and relies on NBAN Delegates bringing their Nation members together to discuss their values, needs and aspirations. This information helps the Nation to set short, medium and long-term objectives and to describe their overall vision for cultural flows on Country.
From 2018 to 2021, NBAN's CFPO will be working with NBAN's member Nations to produce a Nation Plan that captures each Nation's vision, goals, priorities and actions, site objectives, measures of success and pathways for implementation. Nine Nation Plans have been drafted so far, for the following Nations: Euahlayi, Githabul, Murrawarri, Budjiti, Bigambul, Ngiyampaa, Ngemba, Kambuwal and Kwiambul.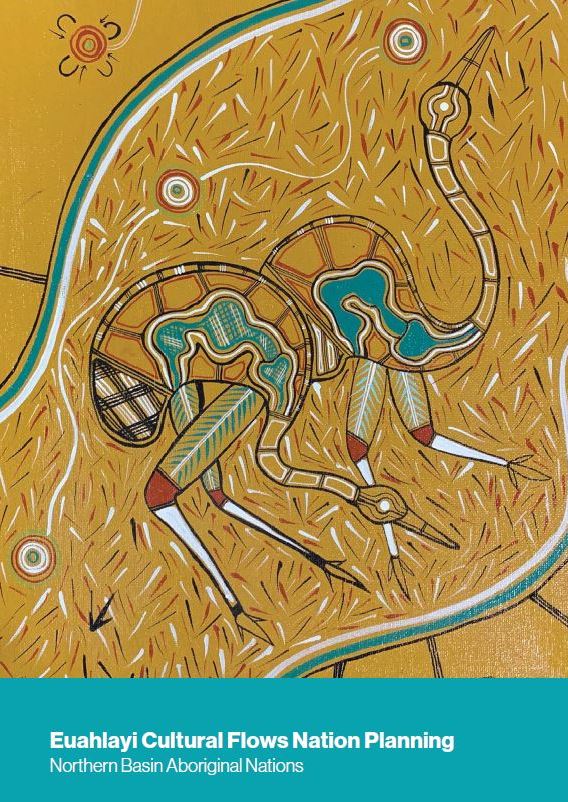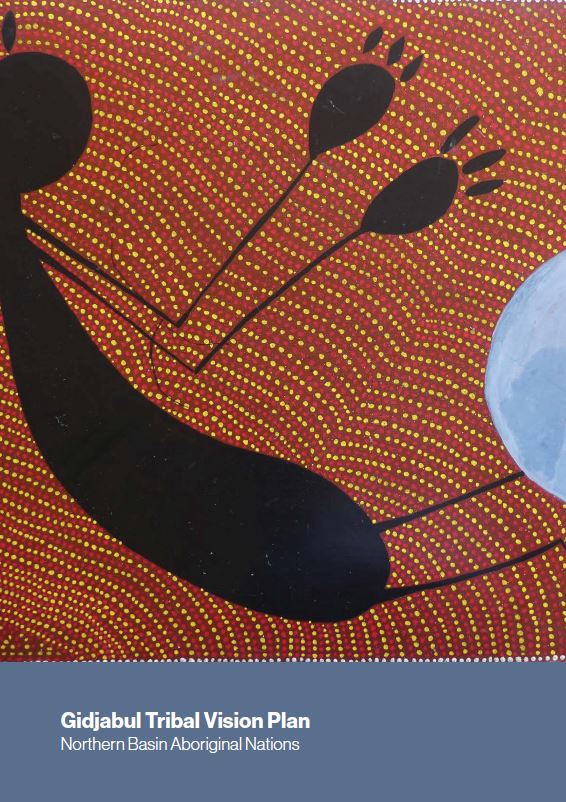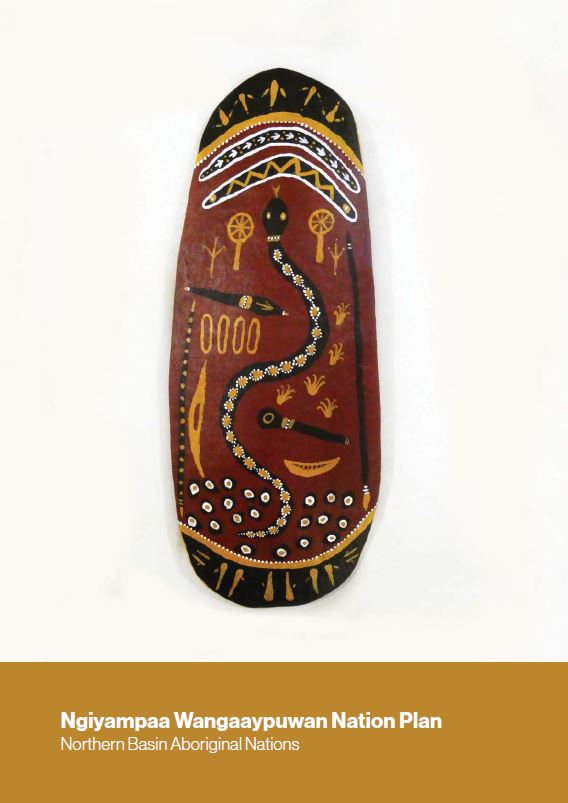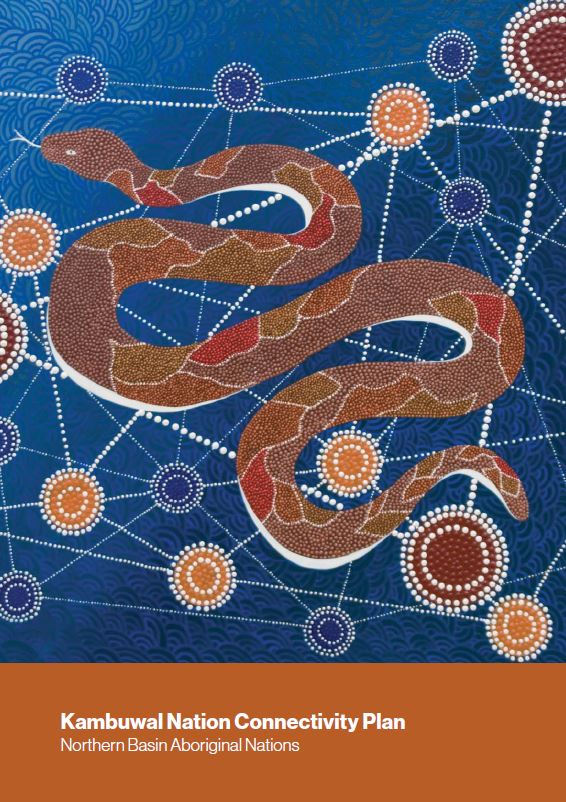 Cultural Flows Nation Planning Process
The Nation Planning process starts with the Nation's Delegates bringing together Nation members to form a Nation Planning Working Group (NPWG). The NPWG then selects five sites on Country, for which they wish to identify Cultural Flows objectives.
Through group discussions and planning exercises, the contextual history of the Nation is drafted, and followed on Country assessments of all five sites. The NPWG then works to finalise the content for their Nation Plan.
After another two to three weeks the Nation Plan is formatted into a document, as agreed by the NPWG and reviewed by all participants at a final Nation Plan review workshop. The Nation Plan, and any discussions and assessments leading up to it, are the intellectual property of the Nation.
It is envisaged that by having a Nation Plan, each Nation will be better placed to identify funding and partnership opportunities for their objectives. Having completed stage 1 of the three-stage Cultural Flows methodology, Nations can also progress to stage 2; development of a Cultural Flows Management Plan and stage 3; monitoring, evaluation and review of outcomes. As the Nation Plans are living documents, each Nation can change their Cultural Flows objectives, as they progress in the implementation of their Plans.
The pursuit of cultural flows is a way of reconnecting First Nations people with their inherent right to manage water systems in a holistic, spiritual and sustainable way. NBAN is therefore actively seeking funding for the CFPO's position for stages 2 and 3.